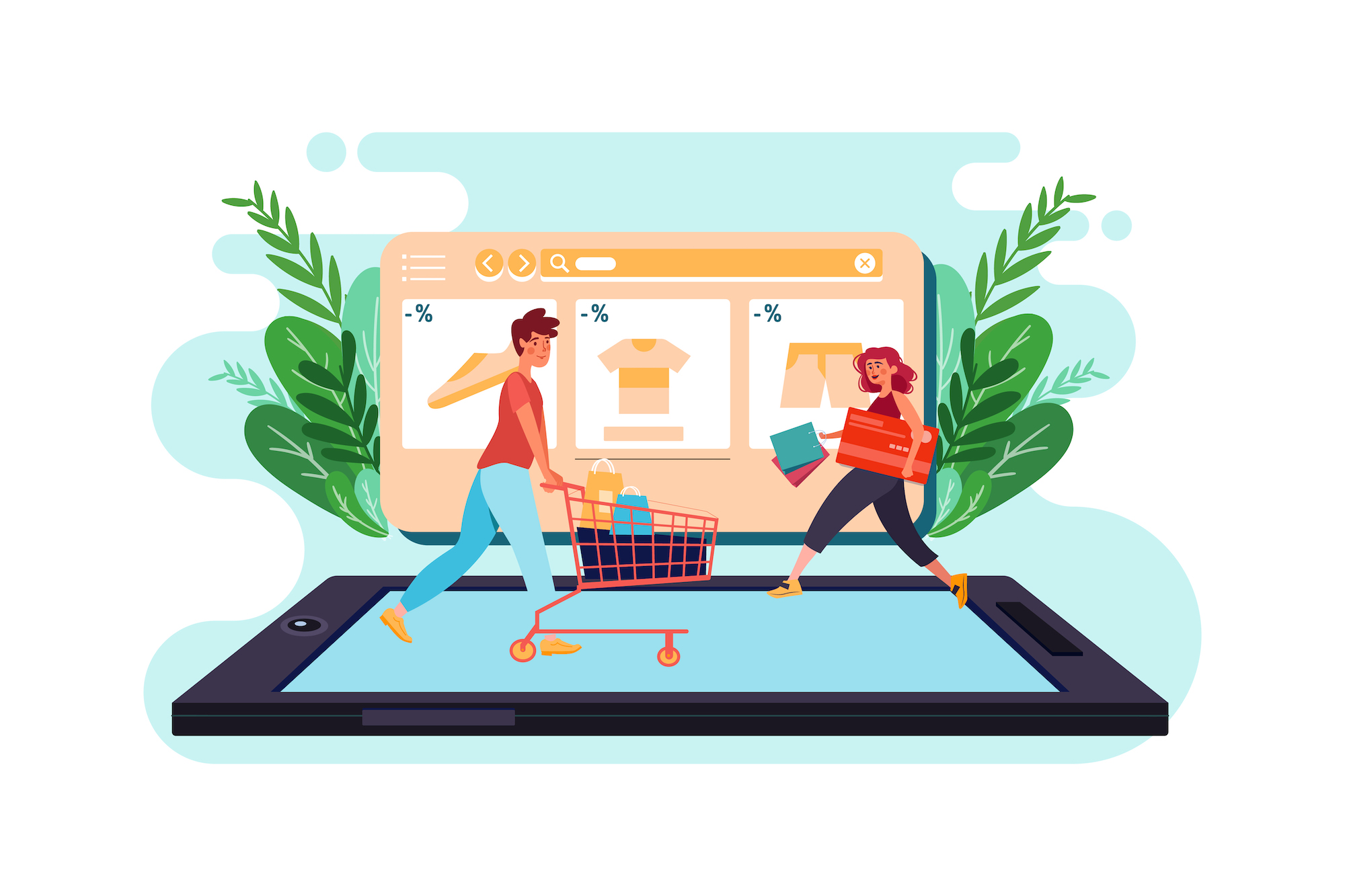 ---
Contents
---
Decide what to sell
Before getting into the nitty-gritty of setting up an online store, you should know what product or service you want to sell. You can look at your local market and try to find a gap there, maybe you have a digital product (art, tutorials, comics, ebooks etc) you would like to sell? Sometimes there can be opportunities by following the market trends, what is popular by not readily available? Think on this for a while, you do not need to have everything figured out, but at least having a narrowed down option would help you focus and make the process of store creation easier.
Ideal products to sell in 2018
---
Target Audience
Who are you selling to? Before thinking about how to market your product/service, learn about your target audience, know your ideal customers are, these are the people you want coming to your online store, creating a buyer persona can be very helpful in this regard, not only does it tell you about your ideal customer base, it gives you insight into their behaviour so you know where to target them, prioritize the channels they use the most.
---
Define your business model
You have a lot of options here, for example, if you are thinking about 'how to start an online store without inventory?' maybe you should learn about Dropshipping. Different products require different logistics and support services, setting up shipping for a luxury product is very different from setting it up for inexpensive products. These are the questions that you will have to ask yourself sooner or later, and it is better to have them answered at the beginning of your journey. This will help to narrow down the layout of your store, figure out shipping options, select payment methods, design your store and much more.
---
Choose the right shopping cart
If you think are worried about not having any technical programming language knowledge, I can tell you now, that is not an obstacle. Of course, having programming language knowledge does help when starting an online store, nevertheless, it is not a requirement! Unless you require some sort of special customization, most times you can just use the themes and tools provided by online shopping carts.
Probably the most important step on the list, to choose the right shopping cart. When selecting a shopping cart, do your research, among other things, see if; the platform supports payment and shipping options for your market, has the features you require, offers quality themes, is inexpensive and flexible to make basic customizations and is optimized for computers, phones, tablets etc.
Reasons why Jumpseller is the best value for money.
---
Get your own domain
Having a customized URL is also important, to give your business that professional look and a branding footprint. Also, if you ever decide to switch shopping carts, you get to keep your domain name which is what your customers will know you as (Get a free domain). In the long term, if you have a personalized URL, it will be easier for your customers to remember and relate to it.
---
Figuring out payment methods
Once you have the store setup, you need to figure out the important issue of collecting payments for the product or service you sell. Now, this can be tricky as a lot of variables have to be considered, depending on the country you operate in. You have to check what types of payment gateways are most popular, then you also have to consider your target market and see how they would be willing to pay, do they prefer Bank Transaction, Cash on Delivery or maybe a Digital Payment gateways like PayPal. Sometimes, you might even have to integrate more than one.
See our guide for payment methods.
---
Go for optimization
Store optimization is really important as even if you have a good product or service if the website is not user-friendly, easy to navigate, visually attractive, fast etc it will be hard to hold on to visitors attention and make conversions. Also, work on search engine optimization and properly structure your store content to make it easier for Google to rank your online store in searches. For online stores, it is very important to have good traffic, because if you do not have visitors you will not sell.
Before, going ahead with the marketing campaign of your online store, and spending money on Ads, it is wise to test it out, see if everything is working fine and if something can be improved. Remember, first impressions are important.
---
Set-Up Analytics
Something that all good businesses do is keep track of their customer habits and learn with it. The great thing about having an online store is that you have free tools like Google Analytics that you can use to see the data that otherwise would not be visible. You can target your audience, see how they arrived at your website, what is the most popular medium they use etc. This will also help you understand where to invest your marketing budget.
---
Obsession with details
Paying attention to details is a good thing, however, when it comes to starting an online store, do not let small details hold you back! Sure, there will be things that you cannot fix right away, but everything does not have to be perfect in your online store. So, try to do your best when creating a store, however, do not wait to launch a perfect product as timing can also be an important factor in the success or failure of a business.
---
Spread the word
After you launch your store, make sure to make some Ads to start bringing in customers and to start gathering information about your client's behaviors and preferences. Remember that having an online store create is not the end of the journey, it is only the beginning!
Note: Google Adwords, Bing Ads and Facebook offer coupons all the time to test their platforms. It is a great way to start advertising on a small budget.
Use the Jumpseller 14 Day Free Trial & start selling online now!