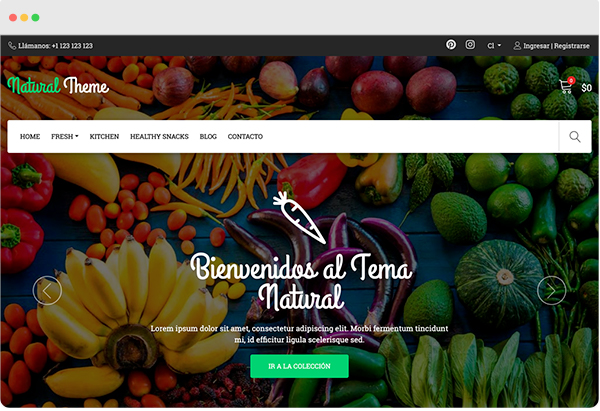 Natural
Natural has a special focus on highlited and focused elements that capture the attention of the user at the very first glance. It also has a modern take on the shopping experience with a unique "step by step" process during checkout.
Check Theme
Products categories carousels
Show your best products in the main page, and take advantage of the carrousel so you can show a greater amount of images with eye catching presence.
Express it with icons
Natural has a collection of dozens of icons to go along with your message on your main carousel and the features section of your store.
Completely responsive
You no longer have to worry about your site appearance on mobile devices, Natural responds perfectly no what platform the visitor uses.
Create community
Show your blog and Instagram, front and center. If you are engaged with your community and have high quality content you want to share to your customers, you have the ability to do so with big and bold images.