Receive payments in cryptocurrency
On this page
Receive crypto currency payments on your online store and get instant transactions, buyer protection and crypto-to-cash- settlements with Utrust. With this easy to set up process you will be ready in a breeze.
---
Authentication
You'll receive an email with the information needed in order to access it. After that, the first thing you need is to generate credentials for your store, which can be done in the UTRUST Merchant Dashboard. Once inside, go to the Organization Settings section and click on the "Generate Credentials" button: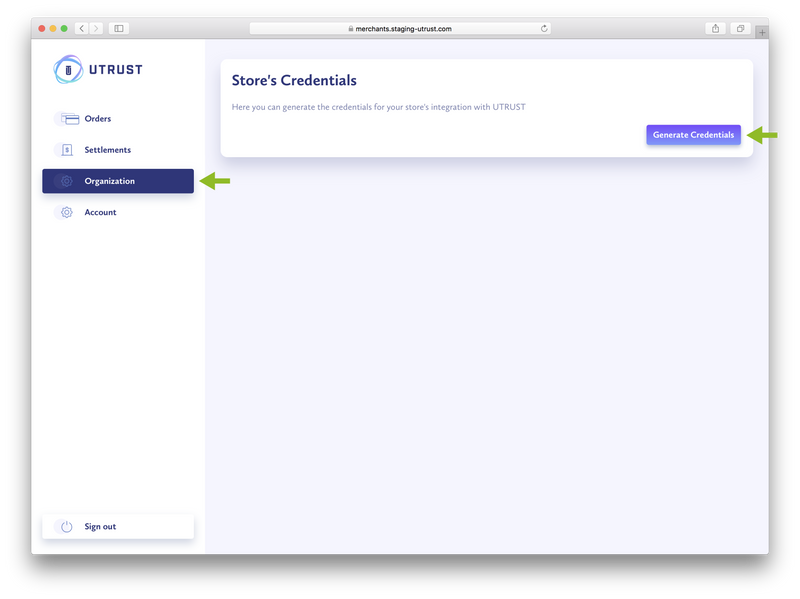 You'll then be prompted with the application_id and secret for your store. Save this information somewhere, as you won't be able to access it again (you can, of course, generate new credentials).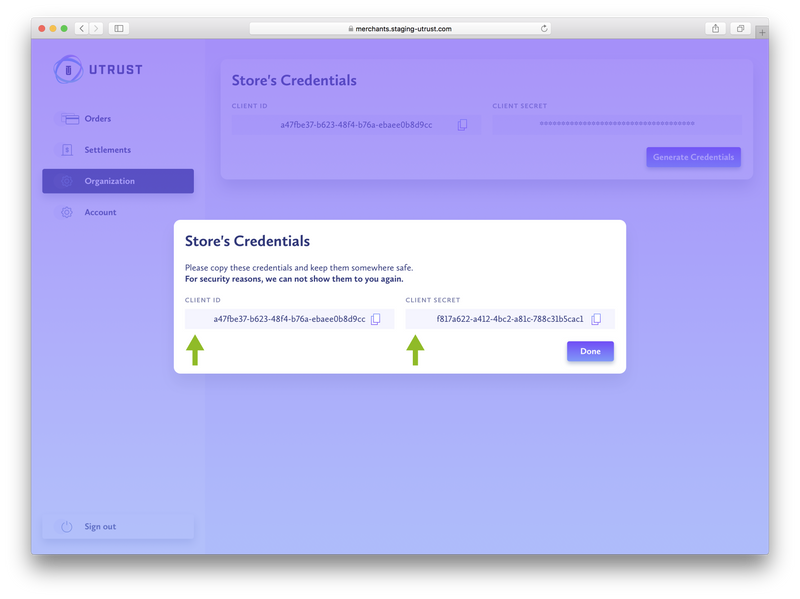 You'll need these credentials to configure the store.
---
Create an External Payment
UTRUST integrates with Jumpseller via the external payments, meaning you should go the "Settings" > "Payments" > "Add Payment Method" > "External Payment".
Fill in the form as seen below, but substituting the keys with the ones you got in the UTRUST dashboard.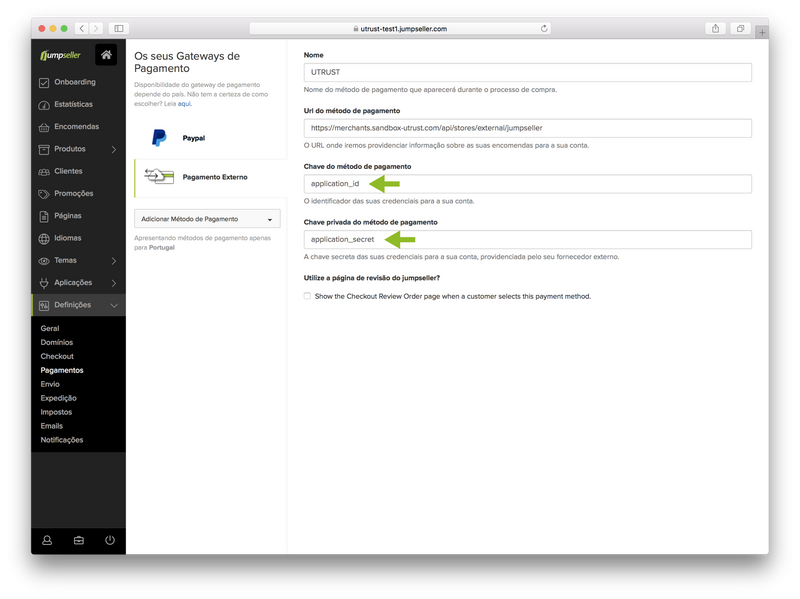 If you have any problem or questions about the integration, you may email UTRUST: support@utrust.com